The 7 Solutions You Need to Know
Make sure you don't get scammed, slammed or crammed into a debt relief program that doesn't fit you or your situation.
You need to know your options! And this FREE cheat sheet gives you a quick look at the most popular and proven solutions available.
Get this free info, and get your debt-free journey started today!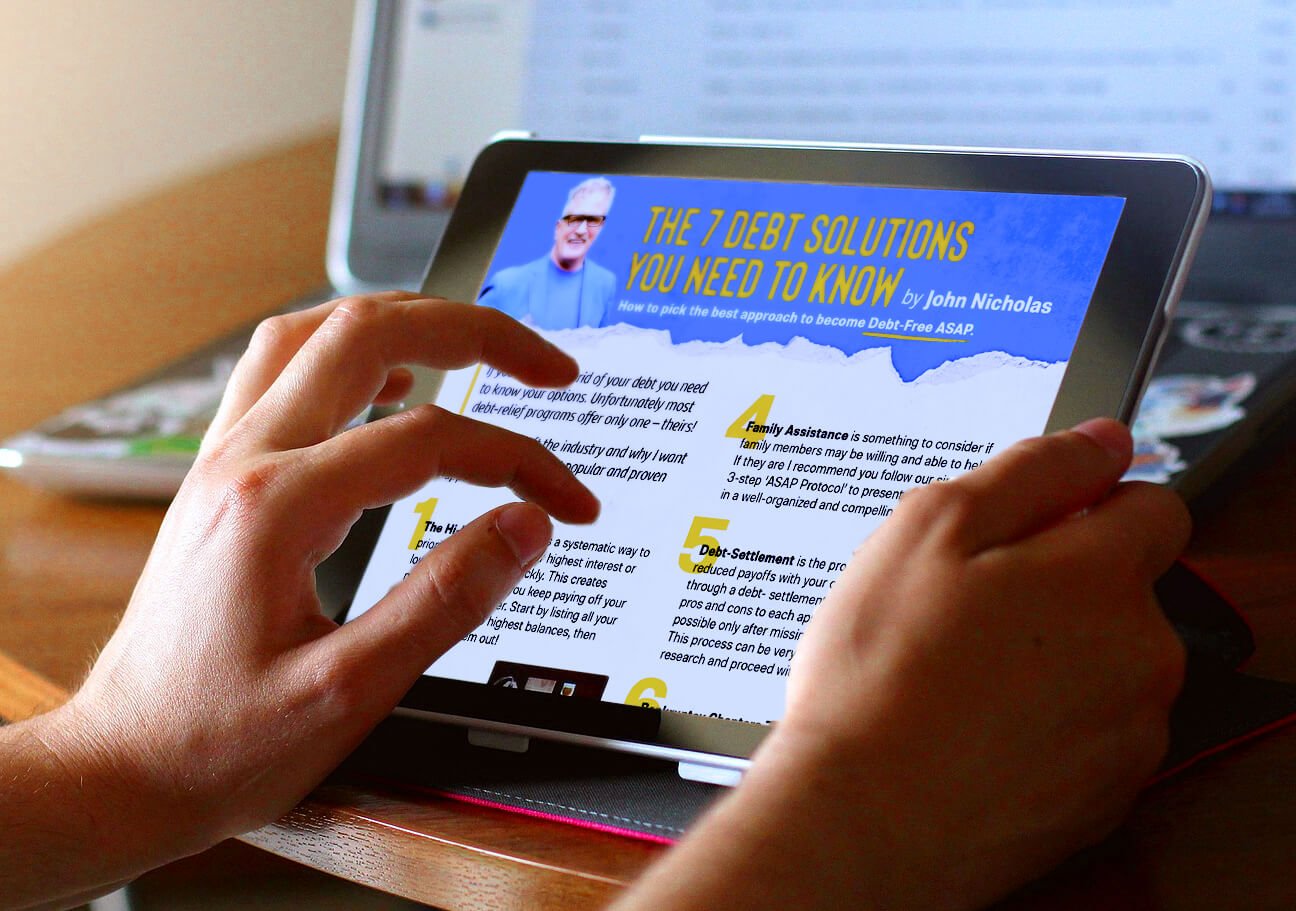 Get Your Free 'X-Factor' Financial Forms Here
It's time to get organized so you can monitor and manage your finances like a millionaire – and these simple forms help you do it.
These forms have helped wealthy people grow and manage their finances for years, and now you can put them to work for you. For free!
You'll get printable PDF and Excel copies of your own Debt Load, Net Worth and Monthly P&L Calculator sheets by requesting them here.
Regular Retail: Paperback: $14.99 / eBook: $5.99
THE PRE-RELEASE SPECIAL IS EXTENDED! STILL JUST $2.99
Be among the first to own this #1 Amazon New Release that many are calling a must-read 'classic' thanks to its simple yet powerful ASAP Protocol. This breakthrough approach helps you:
Assess your situation with fresh insight and perspective,
Review top debt solutions so you can pick the best one for you,
And create a plan with the support you need to succeed.
Order now and receive this special bonus:
The Audiobook is Coming Soon!
Currently in production the official release date is TBD, but 'Contact' us today and we'll let you know when it's available.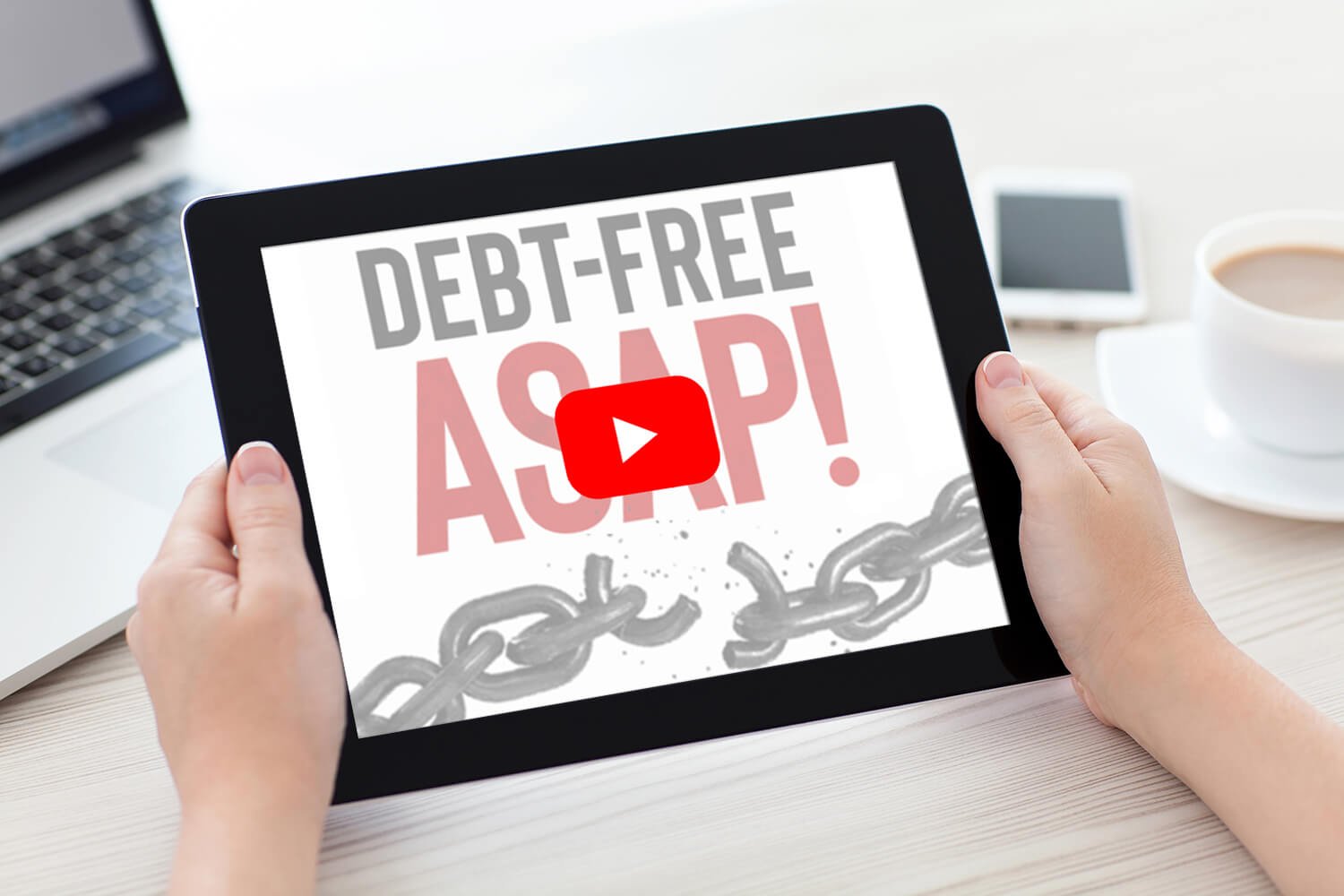 The Video Course is Coming Soon!
This breakthrough video course will present all the book's "inside information," case studies, inspiration and more in three modules following the book's simple 3-step ASAP Protocol outline.  
Currently in production the official release date is TBD but 'Contact' us today and we'll let you know as soon as it's available.
Our Normal Price will be $79. But our limited '2021 Debt-Recovery Special' price will be just $27!
Video Bonus: When you order you'll receive a FREE three-month membership worth $30 in the Debt-Free Forever program (see Coaching Plans below).
Want to Schedule a Personal Consultation?
1 HOUR CONSULTATION + PLUS
If you would like a personal consultation with John Nicholas now is the time to schedule it – before you get distracted or he gets booked.  Now is the time to start changing your life!
It's 100% Guaranteed and here's how it works:
Want Some Ongoing Coaching Support?
(*Special payment arrangements may be available by request.)